Bamboo / Second Skin Leggings [medium-low waist]
(ORDER today to have it shipped in 2 weeks. This item is available only on demand. Scroll down to find out why.)

Incredibly soft fabric made out of 95% organic bamboo with certified properties:
- breathable, cooling, and antiperspirant  
- anti-irritational
- naturally antibacterial
Printed with Self-Care Message #1: Close your eyes. Take three deep breaths. In through your nose, out through your mouth. Pause. Allow thoughts to come and go. When you are ready, open your eyes. Be in no doubt, you are incredible. You can do this!
TRANSPARENT PRICING
THANK YOU FOR DECREASING YOUR CARBON FOOTPRINT BY PURCHASING THIS PRODUCT.
We make no compromises on costs or sustainability as we strive to provide you with the highest quality possible, in every product we develop.

Here is the price breakdown for our Second Skin Leggings:
– Material: 22 €
– Production: 15 €
– Taxes: 19,8 €
– Brand and product development: 42,2 €
Sizing
Think of your pre-pregnancy size, we took care of all the adjustments.
Our leggings are available in 6 sizes:

S/M/L– 1 (height up to 1,72 cm)

S/M/L– 2 (height starting from 1,73 cm)

– S: Hip: up to 95 cm
– M: Hip: 95 cm–105 cm
– L: Hip: from 105 cm
Fit
Medium-low waist for full support without full belly coverage.
We decided to keep the leggings unstitched for the sake of functionality: they are much easier to put on while the belly grows and the feet get swollen as well as for women who have thicker ankles.
Why do I need this?
– Incredibly soft fabric made out of 95% organic bamboo
– Designed to support skin sensitivity during pregnancy
– Organic bamboo fabric is free from harmful chemical residues
– Anti-irritant and naturally anti-bacterial
– Super comfy fit
– Great support for your growing bump
– Certified breathable, cooling & antiperspirant
– Handmade in Vienna
– For pregnancy and afterwards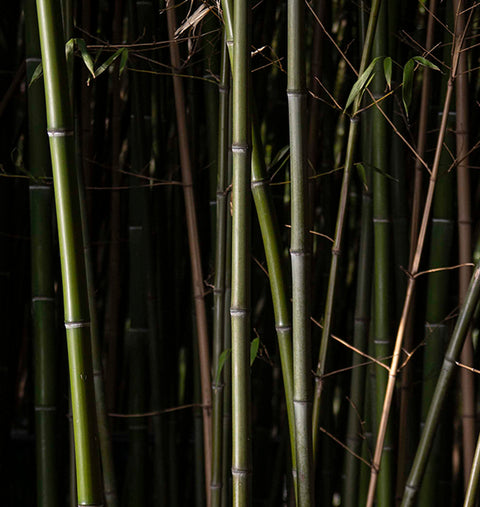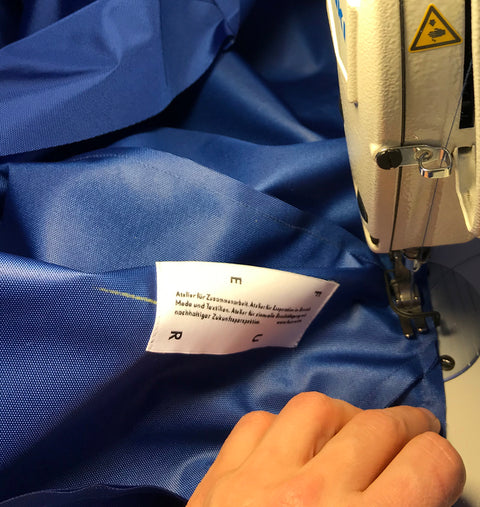 Bamboo / Second Skin Leggings [medium-low waist]
{"id":4546793898058,"title":"Bamboo \/ Second Skin Leggings [medium-low waist]","handle":"second-skin-leggings","description":"\u003cp\u003e \u003c\/p\u003e\n\u003cp\u003e\u003cspan style=\"font-weight: 400;\" data-mce-style=\"font-weight: 400;\"\u003e(ORDER today to have it shipped in 2 weeks. \u003c\/span\u003e\u003cspan style=\"font-weight: 400;\" data-mce-style=\"font-weight: 400;\"\u003eThis item is available only on demand\u003c\/span\u003e\u003cspan style=\"font-weight: 400;\" data-mce-style=\"font-weight: 400;\"\u003e. Scroll down to find out why.)\u003c\/span\u003e\u003cbr\u003e\u003cbr\u003e\u003cstrong\u003e\u003cspan style=\"font-weight: 400;\" data-mce-style=\"font-weight: 400;\"\u003e\u003cstrong\u003eIncredibly soft fabric made out of 95% organic bamboo with certified properties:\u003cbr\u003e\u003c\/strong\u003e\u003c\/span\u003e\u003c\/strong\u003e\u003cspan style=\"vertical-align: inherit;\" data-mce-style=\"vertical-align: inherit;\"\u003e\u003cspan style=\"vertical-align: inherit;\" data-mce-style=\"vertical-align: inherit;\"\u003e - breathable, cooling, and antiperspirant  \u003c\/span\u003e\u003c\/span\u003e\u003cbr\u003e\u003cspan\u003e\u003cspan style=\"vertical-align: inherit;\" data-mce-style=\"vertical-align: inherit;\"\u003e\u003cspan style=\"vertical-align: inherit;\" data-mce-style=\"vertical-align: inherit;\"\u003e- \u003c\/span\u003e\u003c\/span\u003e\u003c\/span\u003e\u003cspan\u003e\u003cspan style=\"vertical-align: inherit;\" data-mce-style=\"vertical-align: inherit;\"\u003e\u003cspan style=\"vertical-align: inherit;\" data-mce-style=\"vertical-align: inherit;\"\u003eanti-irritational\u003c\/span\u003e\u003c\/span\u003e\u003cbr\u003e\u003c\/span\u003e\u003cspan style=\"vertical-align: inherit;\" data-mce-style=\"vertical-align: inherit;\"\u003e\u003cspan style=\"vertical-align: inherit;\" data-mce-style=\"vertical-align: inherit;\"\u003e - naturally antibacterial\u003c\/span\u003e\u003c\/span\u003e\u003c\/p\u003e\n\u003cp\u003e\u003cspan style=\"font-weight: 400;\" data-mce-style=\"font-weight: 400;\"\u003e\u003cstrong\u003ePrinted with Self-Care Message #1:\u003c\/strong\u003e Close your eyes. Take three deep breaths. In through your nose, out through your mouth. Pause. Allow thoughts to come and go. When you are ready, open your eyes. Be in no doubt, you are incredible. You can do this!\u003c\/span\u003e\u003c\/p\u003e\n\u003cp\u003e \u003c\/p\u003e\n\u003cp\u003e\u003cb\u003eTRANSPARENT PRICING\u003cbr\u003e\u003c\/b\u003e\u003cspan style=\"font-weight: 400;\" data-mce-style=\"font-weight: 400;\"\u003eTHANK YOU FOR DECREASING YOUR CARBON FOOTPRINT BY PURCHASING THIS PRODUCT.\u003cbr\u003e\u003c\/span\u003eWe make no compromises on costs or sustainability as we strive to provide you with the highest quality possible, in every product we develop.\u003cbr\u003e\u003c\/p\u003e\n\u003cp\u003e\u003cspan style=\"font-weight: 400;\" data-mce-style=\"font-weight: 400;\"\u003eHere is the price breakdown for our Second Skin Leggings:\u003c\/span\u003e\u003c\/p\u003e\n\u003cp\u003e\u003cspan style=\"font-weight: 400;\" data-mce-style=\"font-weight: 400;\"\u003e– Material: 22 €\u003cbr\u003e\u003c\/span\u003e\u003cspan style=\"font-weight: 400;\" data-mce-style=\"font-weight: 400;\"\u003e– Production: 15 €\u003cbr\u003e\u003c\/span\u003e\u003cspan style=\"font-weight: 400;\" data-mce-style=\"font-weight: 400;\"\u003e– Taxes: 19,8 €\u003cbr\u003e\u003c\/span\u003e\u003cspan style=\"font-weight: 400;\" data-mce-style=\"font-weight: 400;\"\u003e– Brand and product development: 42,2 €\u003c\/span\u003e\u003c\/p\u003e\n\u003cul\u003e\u003c\/ul\u003e","published_at":"2020-04-07T23:41:19+02:00","created_at":"2020-04-07T23:42:27+02:00","vendor":"Mama Matters","type":"","tags":[],"price":11100,"price_min":11100,"price_max":11100,"available":true,"price_varies":false,"compare_at_price":11000,"compare_at_price_min":11000,"compare_at_price_max":11000,"compare_at_price_varies":false,"variants":[{"id":31916346900554,"title":"S-1","option1":"S-1","option2":null,"option3":null,"sku":"","requires_shipping":true,"taxable":true,"featured_image":null,"available":true,"name":"Bamboo \/ Second Skin Leggings [medium-low waist] - S-1","public_title":"S-1","options":["S-1"],"price":11100,"weight":1000,"compare_at_price":11000,"inventory_quantity":-7,"inventory_management":null,"inventory_policy":"deny","barcode":"","requires_selling_plan":false,"selling_plan_allocations":[]},{"id":31916346933322,"title":"S-2","option1":"S-2","option2":null,"option3":null,"sku":"","requires_shipping":true,"taxable":true,"featured_image":null,"available":true,"name":"Bamboo \/ Second Skin Leggings [medium-low waist] - S-2","public_title":"S-2","options":["S-2"],"price":11100,"weight":1000,"compare_at_price":11000,"inventory_quantity":-1,"inventory_management":null,"inventory_policy":"deny","barcode":"","requires_selling_plan":false,"selling_plan_allocations":[]},{"id":31916346966090,"title":"M-1","option1":"M-1","option2":null,"option3":null,"sku":"","requires_shipping":true,"taxable":true,"featured_image":null,"available":true,"name":"Bamboo \/ Second Skin Leggings [medium-low waist] - M-1","public_title":"M-1","options":["M-1"],"price":11100,"weight":1000,"compare_at_price":11000,"inventory_quantity":-7,"inventory_management":null,"inventory_policy":"deny","barcode":"","requires_selling_plan":false,"selling_plan_allocations":[]},{"id":31916346998858,"title":"M-2","option1":"M-2","option2":null,"option3":null,"sku":"","requires_shipping":true,"taxable":true,"featured_image":null,"available":true,"name":"Bamboo \/ Second Skin Leggings [medium-low waist] - M-2","public_title":"M-2","options":["M-2"],"price":11100,"weight":1000,"compare_at_price":11000,"inventory_quantity":-1,"inventory_management":null,"inventory_policy":"deny","barcode":"","requires_selling_plan":false,"selling_plan_allocations":[]},{"id":31916347031626,"title":"L-1","option1":"L-1","option2":null,"option3":null,"sku":"","requires_shipping":true,"taxable":true,"featured_image":null,"available":true,"name":"Bamboo \/ Second Skin Leggings [medium-low waist] - L-1","public_title":"L-1","options":["L-1"],"price":11100,"weight":1000,"compare_at_price":11000,"inventory_quantity":-7,"inventory_management":null,"inventory_policy":"deny","barcode":"","requires_selling_plan":false,"selling_plan_allocations":[]},{"id":31916347064394,"title":"L-2","option1":"L-2","option2":null,"option3":null,"sku":"","requires_shipping":true,"taxable":true,"featured_image":null,"available":true,"name":"Bamboo \/ Second Skin Leggings [medium-low waist] - L-2","public_title":"L-2","options":["L-2"],"price":11100,"weight":1000,"compare_at_price":11000,"inventory_quantity":-1,"inventory_management":null,"inventory_policy":"deny","barcode":"","requires_selling_plan":false,"selling_plan_allocations":[]}],"images":["\/\/mama-matters.com\/cdn\/shop\/products\/ScreenShot2020-08-25at18.06.37.png?v=1598371624","\/\/mama-matters.com\/cdn\/shop\/products\/Unbenannt-124.jpg?v=1598371624","\/\/mama-matters.com\/cdn\/shop\/products\/Unbenannt-15.jpg?v=1598371624","\/\/mama-matters.com\/cdn\/shop\/products\/V1A9123.jpg?v=1598371624","\/\/mama-matters.com\/cdn\/shop\/products\/Unbenannt-1345.jpg?v=1598371624"],"featured_image":"\/\/mama-matters.com\/cdn\/shop\/products\/ScreenShot2020-08-25at18.06.37.png?v=1598371624","options":["Size"],"media":[{"alt":null,"id":7236033052746,"position":1,"preview_image":{"aspect_ratio":0.667,"height":902,"width":602,"src":"\/\/mama-matters.com\/cdn\/shop\/products\/ScreenShot2020-08-25at18.06.37.png?v=1598371624"},"aspect_ratio":0.667,"height":902,"media_type":"image","src":"\/\/mama-matters.com\/cdn\/shop\/products\/ScreenShot2020-08-25at18.06.37.png?v=1598371624","width":602},{"alt":null,"id":6575770665034,"position":2,"preview_image":{"aspect_ratio":0.8,"height":2000,"width":1600,"src":"\/\/mama-matters.com\/cdn\/shop\/products\/Unbenannt-124.jpg?v=1598371624"},"aspect_ratio":0.8,"height":2000,"media_type":"image","src":"\/\/mama-matters.com\/cdn\/shop\/products\/Unbenannt-124.jpg?v=1598371624","width":1600},{"alt":null,"id":6575769321546,"position":3,"preview_image":{"aspect_ratio":0.8,"height":2000,"width":1600,"src":"\/\/mama-matters.com\/cdn\/shop\/products\/Unbenannt-15.jpg?v=1598371624"},"aspect_ratio":0.8,"height":2000,"media_type":"image","src":"\/\/mama-matters.com\/cdn\/shop\/products\/Unbenannt-15.jpg?v=1598371624","width":1600},{"alt":null,"id":6575770861642,"position":4,"preview_image":{"aspect_ratio":0.8,"height":2000,"width":1600,"src":"\/\/mama-matters.com\/cdn\/shop\/products\/V1A9123.jpg?v=1598371624"},"aspect_ratio":0.8,"height":2000,"media_type":"image","src":"\/\/mama-matters.com\/cdn\/shop\/products\/V1A9123.jpg?v=1598371624","width":1600},{"alt":null,"id":6575770107978,"position":5,"preview_image":{"aspect_ratio":0.8,"height":2000,"width":1600,"src":"\/\/mama-matters.com\/cdn\/shop\/products\/Unbenannt-1345.jpg?v=1598371624"},"aspect_ratio":0.8,"height":2000,"media_type":"image","src":"\/\/mama-matters.com\/cdn\/shop\/products\/Unbenannt-1345.jpg?v=1598371624","width":1600}],"requires_selling_plan":false,"selling_plan_groups":[],"content":"\u003cp\u003e \u003c\/p\u003e\n\u003cp\u003e\u003cspan style=\"font-weight: 400;\" data-mce-style=\"font-weight: 400;\"\u003e(ORDER today to have it shipped in 2 weeks. \u003c\/span\u003e\u003cspan style=\"font-weight: 400;\" data-mce-style=\"font-weight: 400;\"\u003eThis item is available only on demand\u003c\/span\u003e\u003cspan style=\"font-weight: 400;\" data-mce-style=\"font-weight: 400;\"\u003e. Scroll down to find out why.)\u003c\/span\u003e\u003cbr\u003e\u003cbr\u003e\u003cstrong\u003e\u003cspan style=\"font-weight: 400;\" data-mce-style=\"font-weight: 400;\"\u003e\u003cstrong\u003eIncredibly soft fabric made out of 95% organic bamboo with certified properties:\u003cbr\u003e\u003c\/strong\u003e\u003c\/span\u003e\u003c\/strong\u003e\u003cspan style=\"vertical-align: inherit;\" data-mce-style=\"vertical-align: inherit;\"\u003e\u003cspan style=\"vertical-align: inherit;\" data-mce-style=\"vertical-align: inherit;\"\u003e - breathable, cooling, and antiperspirant  \u003c\/span\u003e\u003c\/span\u003e\u003cbr\u003e\u003cspan\u003e\u003cspan style=\"vertical-align: inherit;\" data-mce-style=\"vertical-align: inherit;\"\u003e\u003cspan style=\"vertical-align: inherit;\" data-mce-style=\"vertical-align: inherit;\"\u003e- \u003c\/span\u003e\u003c\/span\u003e\u003c\/span\u003e\u003cspan\u003e\u003cspan style=\"vertical-align: inherit;\" data-mce-style=\"vertical-align: inherit;\"\u003e\u003cspan style=\"vertical-align: inherit;\" data-mce-style=\"vertical-align: inherit;\"\u003eanti-irritational\u003c\/span\u003e\u003c\/span\u003e\u003cbr\u003e\u003c\/span\u003e\u003cspan style=\"vertical-align: inherit;\" data-mce-style=\"vertical-align: inherit;\"\u003e\u003cspan style=\"vertical-align: inherit;\" data-mce-style=\"vertical-align: inherit;\"\u003e - naturally antibacterial\u003c\/span\u003e\u003c\/span\u003e\u003c\/p\u003e\n\u003cp\u003e\u003cspan style=\"font-weight: 400;\" data-mce-style=\"font-weight: 400;\"\u003e\u003cstrong\u003ePrinted with Self-Care Message #1:\u003c\/strong\u003e Close your eyes. Take three deep breaths. In through your nose, out through your mouth. Pause. Allow thoughts to come and go. When you are ready, open your eyes. Be in no doubt, you are incredible. You can do this!\u003c\/span\u003e\u003c\/p\u003e\n\u003cp\u003e \u003c\/p\u003e\n\u003cp\u003e\u003cb\u003eTRANSPARENT PRICING\u003cbr\u003e\u003c\/b\u003e\u003cspan style=\"font-weight: 400;\" data-mce-style=\"font-weight: 400;\"\u003eTHANK YOU FOR DECREASING YOUR CARBON FOOTPRINT BY PURCHASING THIS PRODUCT.\u003cbr\u003e\u003c\/span\u003eWe make no compromises on costs or sustainability as we strive to provide you with the highest quality possible, in every product we develop.\u003cbr\u003e\u003c\/p\u003e\n\u003cp\u003e\u003cspan style=\"font-weight: 400;\" data-mce-style=\"font-weight: 400;\"\u003eHere is the price breakdown for our Second Skin Leggings:\u003c\/span\u003e\u003c\/p\u003e\n\u003cp\u003e\u003cspan style=\"font-weight: 400;\" data-mce-style=\"font-weight: 400;\"\u003e– Material: 22 €\u003cbr\u003e\u003c\/span\u003e\u003cspan style=\"font-weight: 400;\" data-mce-style=\"font-weight: 400;\"\u003e– Production: 15 €\u003cbr\u003e\u003c\/span\u003e\u003cspan style=\"font-weight: 400;\" data-mce-style=\"font-weight: 400;\"\u003e– Taxes: 19,8 €\u003cbr\u003e\u003c\/span\u003e\u003cspan style=\"font-weight: 400;\" data-mce-style=\"font-weight: 400;\"\u003e– Brand and product development: 42,2 €\u003c\/span\u003e\u003c\/p\u003e\n\u003cul\u003e\u003c\/ul\u003e"}